Contact Details
Nishkam School West London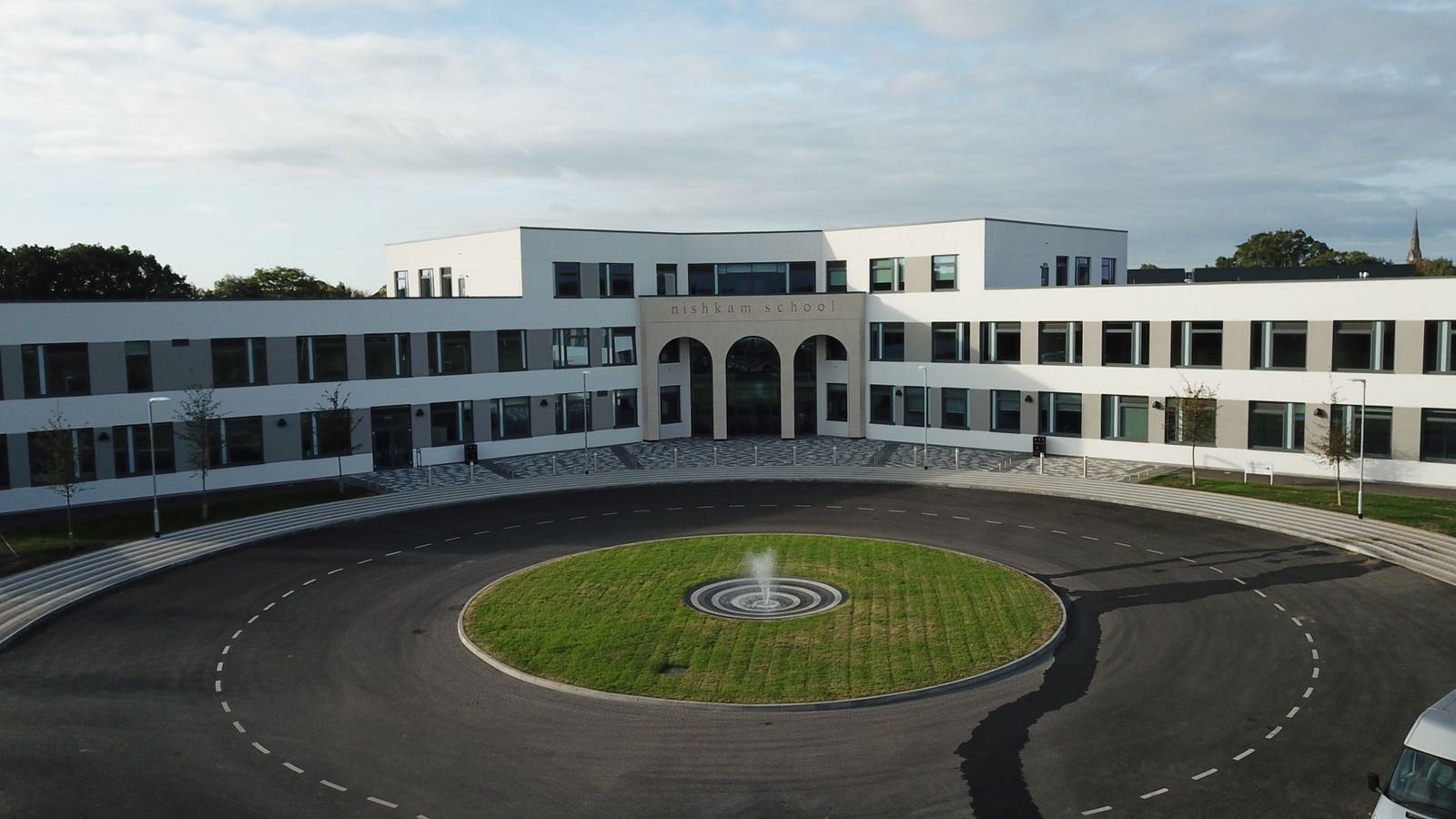 Address
152 Syon Lane
Isleworth
TW7 5PN
Telephone
0203 141 8760
Email
Enquiries.NSWL@nishkamschools.org
For enquiries contact
Mrs J Chana
Headteacher (primary phase)
Mrs S Rai
Headteacher (secondary phase)

Mr G Dineen
The primary phase of the all-through school (4-19 years) opened in September 2013 in Isleworth. Phase two opened in September 2018 with 100 pupils in Year 7. The school will build gradually year by year and will have 1400 students when at full capacity in the academic year 2024-25.
Accessibility
Syon Lane rail station and Osterley tube station (on the Piccadilly line) are walking distance from the school. There is no parking available for parents onsite so please allow extra time to park at the local Tesco superstore.
There are no steps leading to the double doors or single doors at reception, making the accessibility suitable for everyone. There are disabled toilets located on the ground floor and lift access to the first and second floor if required.
Please click here for Admissions information. If you require any further information regarding admissions please contact Telephone: 0203 141 8760 or Email:
Reception to Year 6 - primaryadmissions.nswl@nishkamschools.org
Year 7 to Year 10 - secondaryadmissions.nswl@nishkamschools.org
Nishkam School Trust Contact details please click here
NSWL Pupil Absence - To report you child's absence, please complete the NSWL Pupil Absence Form