Homework
Homework is an integral part of the curriculum at Nishkam School West London and gives opportunities for pupils to consolidate and extend their learning outside of the classroom. Homework helps to create independent learners and gives pupils opportunities to practice and refine the skills they have learnt in school. All subjects will set one piece of homework each week and tasks will take pupils between 30 and 40 minutes to complete. Homework tasks will be shared with pupils via MS Team and will often make use of online learning platforms such as Seneca Learning, Hegarty Maths and Quizlet. At NSWL we have a homework guarantee that pupils will be given sufficient time to complete all homework tasks. Pupils will never be asked to submit homework the day after it has been set. In order to ensure quality homework from all pupils, pupils will always be given at least two evenings to complete their homework tasks.
| | |
| --- | --- |
| | Seneca has hundreds of resources for Key Stages 3, 4 and 5. Seneca's resources have been developed to meet the requirements of the examination boards and will be used in class, for homework assignments and as a useful revision tool. |
| | Hegarty Maths helps pupils develop their skills in all areas of the Maths curriculum. Work will be tailored to the skills of the pupil and tasks are delivered in the comprehensive and rigorous manner. |
| | Quizlet uses flashcards, practice tests and games to help pupils to develop their memory and recall. Quizlet is used regularly in MFL. |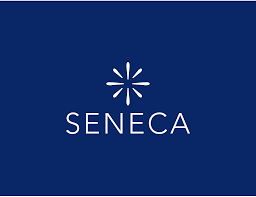 What is Seneca?
Seneca is an online learning platform designed to improve learning outcomes by using the latest cognitive science research. - In a Randomised Control Trial with 1,120 Year 9 students (published in Impact journal - Feb 2018) students using Seneca outperformed the control groups by 65-105%! Seneca embeds principles from cognitive science that have been shown to improve learning and retention including:
- Dual-Coding
- Elaboration
- Interleaving
- Spaced practice
- Retrieval practice
- Concrete examples
What is included in Seneca Premium?
Premium Learning Tools:
Our Premium learning tools help students to learn as effectively as possible. They harness the latest research and student data to focus students on the learning that will make the largest impact on their achievement.
- Smart Learning Mode uses our smart algorithm, and insights from cognitive neuroscience & AI to generate recommendations of which topic students should study next to ensure maximum retention.
- Wrong Answer Mode encourages students to focus on the questions they struggle with the most. Students will only see questions on topics they have got wrong in the past, focussing their efforts on the areas they find most challenging
- Notes-only mode, say goodbye to revision guides! Premium unlocks revision e-book notes for each topic for your students.
Premium Courses:
Students gain access to hundreds of targeted learning courses such as:
- Predicted Papers and other revision courses to get your students prepared!
- 7-9/A-A* Knowledge and Hardest Questions for your top students
- Hyperlearning and HyperFlashcards courses that keep students engaged.
Boost Exam Technique with AI Marked Exam Questions:
Get students practising our 7000+ exam questions marked by AI. With premium, teachers can set an unrestricted number of exam question assignments per class, as well as exam-questions-only assignments.
Tutorial Video on how to connect to your child's account:
How to connect my parent account to my child's account? | Seneca Learning Help Center
Frequently asked questions: