Primary Phase English Curriculum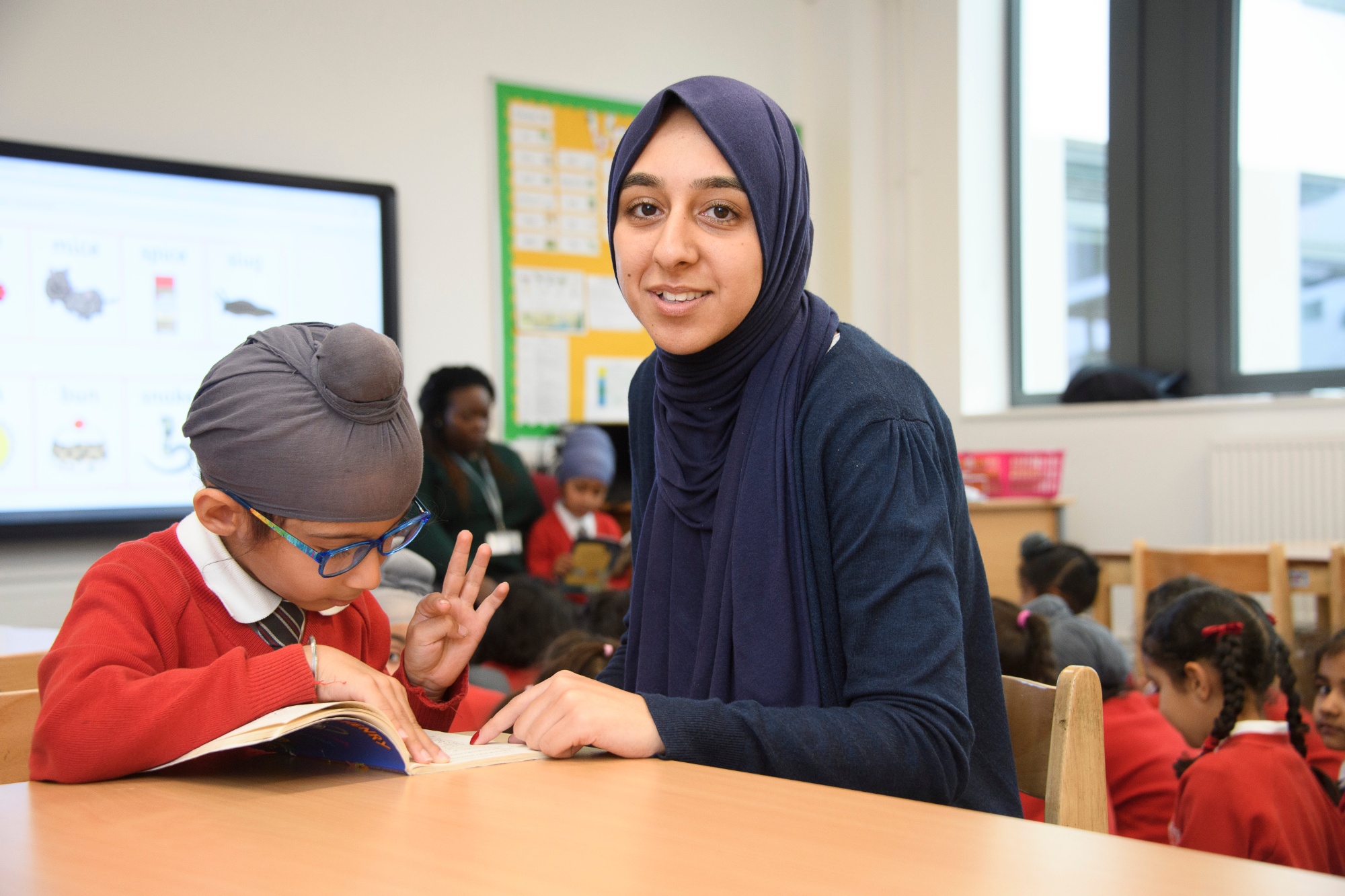 At Nishkam West London, we strive to provide pupils with an English curriculum that is rich in variety of knowledge and experience. We teach English lessons through the Power of Reading programme. This programme combines the use of high-quality literature for teachers and pupils with an approach to teaching the English curriculum that is creative, engaging and develops a love of literacy. All pupils study the quality texts and benefit from exposure to a wide range of vocabulary and literary techniques. We focus on 'launch days' or a 'fabulous finish' to ensure all texts start or end with an engaging event to excite and inspire pupils.
We have carefully selected texts which are closely linked to our curriculum aims. The 'golden threads' of collaboration, peace, forgiveness and love run throughout the literature chosen. The texts stimulate discussion on important moral, cultural and global themes and provide opportunities for debate, reasoning, critical thinking and problem solving. Through the teaching of the texts, pupils gain a better understanding about what is required to lead a highly moral and ethical life.
Please see links to the English Curriculum
Primary Phase English Curriculum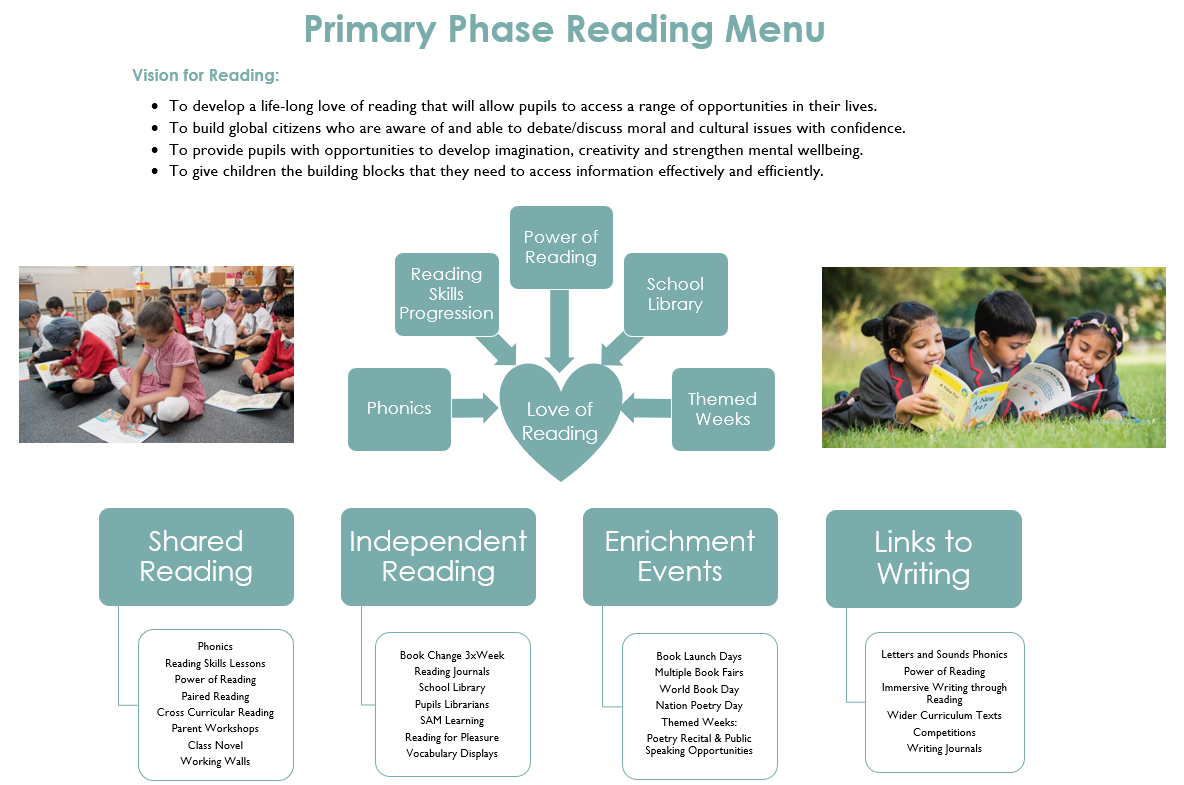 Please see links to the following:
Year 1 Reading Progression Skills & Question Stems
Year 2 Reading Progression Skills & Question Stems
Year 3 Reading Progression Skills & Question Stems
Year 4 Reading Progression Skills & Question Stems
Year 5 Reading Progression Skills & Question Stems
Year 6 Reading Progression Skills & Question Stems