Secondary Reading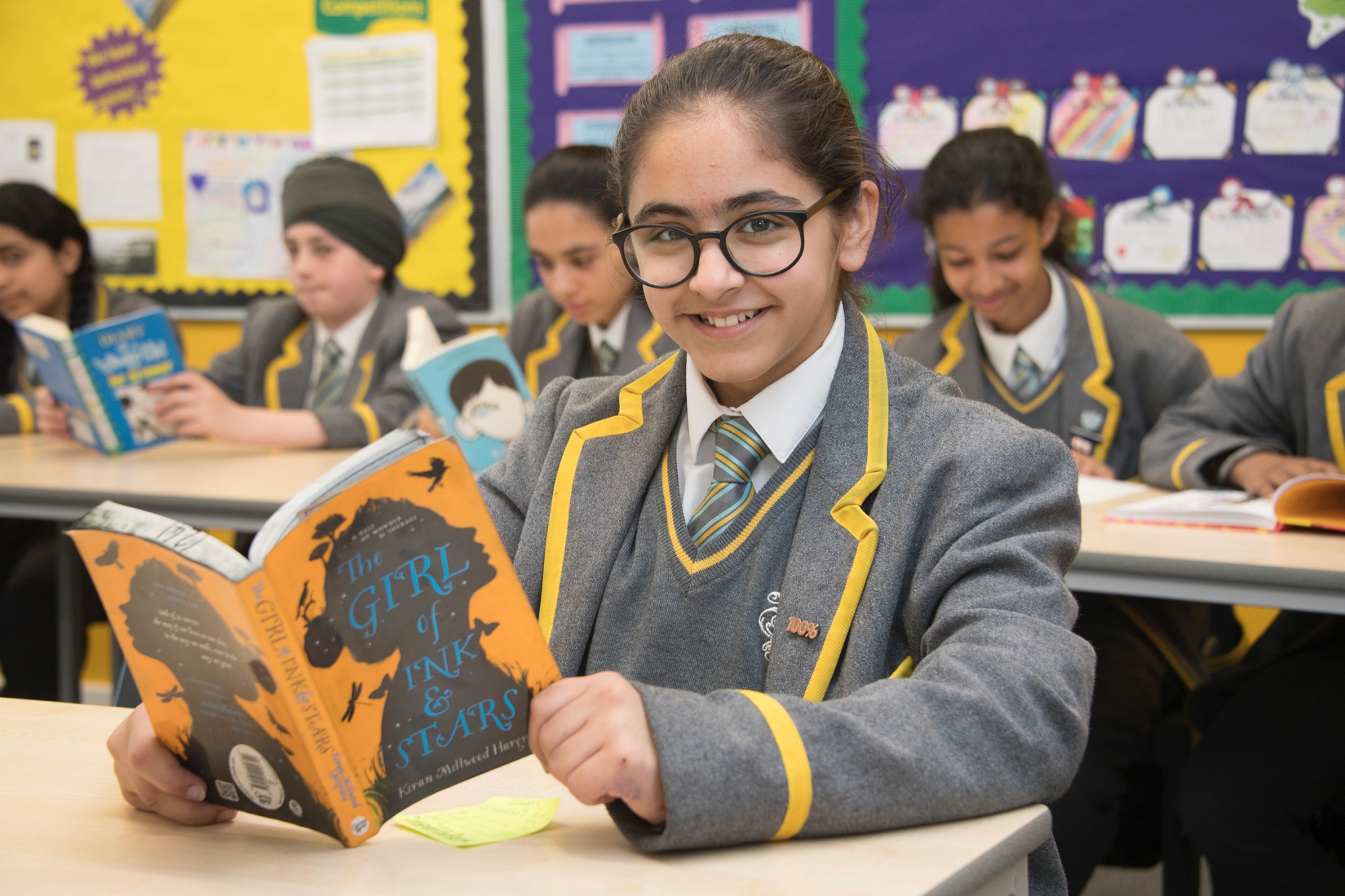 Secondary Reading at NSWL
The ability to read fluently, and to draw meaning from increasingly complex and nuanced texts, is at the foundation of student achievement at school and beyond.
The goal of NSWL's reading policy is firstly that literacy never creates a barrier to the highest achievement for our students, and secondly that students' facility with reading and appreciation of literature become a spur to study in the Arts, Humanities and Social Sciences.
Students at NSWL read widely, and this wide reading is built into every subject. Students are exposed to ideas and material beyond what is strictly required for the topic at hand. Reading becomes a means of furthering their interest and knowledge across the curriculum.
NSWL promotes reading for pleasure as an end in itself and as an important developmental goal that contributes to students' enjoyment and wellbeing.
Reading at NSWL is structured and the Library provides guidance on what students should read that is appropriate for their ability level.
Secondary Reading List Years 7-11
Reading List 2019-2020
Year 7
Year 8
Year 9
GCSE (Year 10 and 11)

Our key texts in class are:

Beowulf

The Odyssey

Peter Pan

A Midsummer Night's Dream

Supplementary Reading – these books have been chosen to link with our key texts:

Norse Mythology -- Neil Gaiman)

Percy Jackson series – Rick Riordan

His Dark Materials sequence – Philip Pullman

Peter Pan In Scarlet – Geraldine McCaughrean

Challenging Supplementary Reading:

The Hobbit – JRR Tolkien

The Odyssey (trans. Emily Wilson)

Alice in Wonderland – Lewis Carroll

And to try something different…

The Dark Is Rising – Susan Cooper

A Wizard of Earthsea – Ursula LeGuin
The Girl of Ink and Stars – Kiran Millwood Hargrave

Our key texts in class are:

The Hound of the Baskervilles

Romeo and Juliet

Lord of the Flies

Supplementary Reading – these books have been chosen to link with our key texts:

The Graveyard Book – Neil Gaiman
Noughts and Crosses – Malorie Blackman
Hunger Games – Suzanne Collins

Challenging Supplementary Reading:

The Woman in Black – Susan Hill
The Giver -- Lois Lowry

And to try something different…

The Murder of Roger Ackroyd – Agatha Christie

The Diary of Anne Frank

Life of Pi – Yann Martel

Our key texts in class are:

A Christmas Carol

Othello

The Crucible

Supplementary Reading – these books have been chosen to link with our key texts:

The Lie Tree – Frances Hardinge

Exposure – Mal Peet

Of Mice and Men – John Steinbeck

Challenging Supplementary Reading:

Jane Eyre

Things Fall Apart

To Kill A Mockingbird

And to try something different…

A Monster Calls

Anita and Me (Meera Syal)

True Grit

Our key texts in class are:

Jekyll & Hyde

An Inspector Calls

Macbeth

Supplementary Reading – these books have been chosen to link with our key texts:

Animal Farm

Challenging Supplementary Reading:

The Picture of Dorian Gray

1984

And to try something different…

Rebecca

The Book Thief

Pigeon English