ResearchEd comes to Nishkam School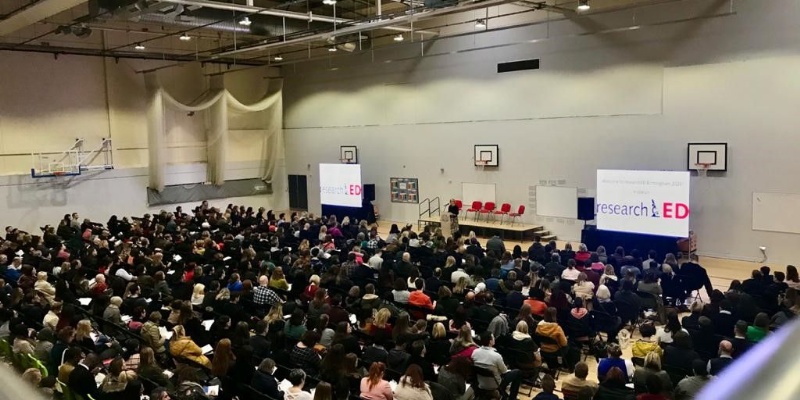 Nishkam High School Birmingham was privileged to host 'ResearchEd' and welcome over 750 committed teachers who had voluntarily travelled the length and breadth of the country on a Saturday to learn from their colleagues at one of the largest researchED events ever held outside of the national conference. Claire Stoneman, Andy Brown, assistant principal at Nishkam High School, and the whole wider ResearchED team curated and delivered a brilliant range of CPD for the teaching community.
Sixty speakers delivered some fantastic, research informed sessions, without charge and volunteers from our student body gave their time freely to assist.
Amanda Spielman, Ofsted's Chief Inspector, gave the keynote speech to kick off the day and said, "It's good to be at Nishkam here today.... I am going to say to all you non-Nishkam people: you won't be disappointed. If he [Andy Brown] is talking about the CPD here, I think you might well come away envying Nishkam teachers."
Read Amanda Spielman's speech in full:
https://www.gov.uk/government/speeches/amanda-spielman-at-researched-birmingham-2020
Andy Brown, assistant principal at Nishkam High School and co-organiser of ResearchEd Birmingham, reflected on the day:
"It was great to see the Nishkam family come together to deliver, what has been described, as the best ResearchED Birmingham to date. I think it is apt to take a moment to reflect on the support that made this event be so successful. First, the site staff, for selflessly managing the constant traffic of visitors with a permanent smile on their faces. The caters, who worked frantically to provide some amazing food. The Nishkam teachers who all joined forces to set up the school building for the day ahead. Our Trust team who organised the hiring and purchasing of what must have felt like an endless list of demands. Our student body, who volunteered their free time to help guide the delegates around the building. Our IT technician, who skilfully managed the day without a single issue (despite my best efforts). And finally, a special mention has to go to our Procurement and HR officers and their partners, who came in on a Sunday to pack away seven hundred and fifty chairs. This final act is the embodiment of Nishkam, an act of kindness, not for reward but to help others. What a great Trust to be involved in."
​​​​