Members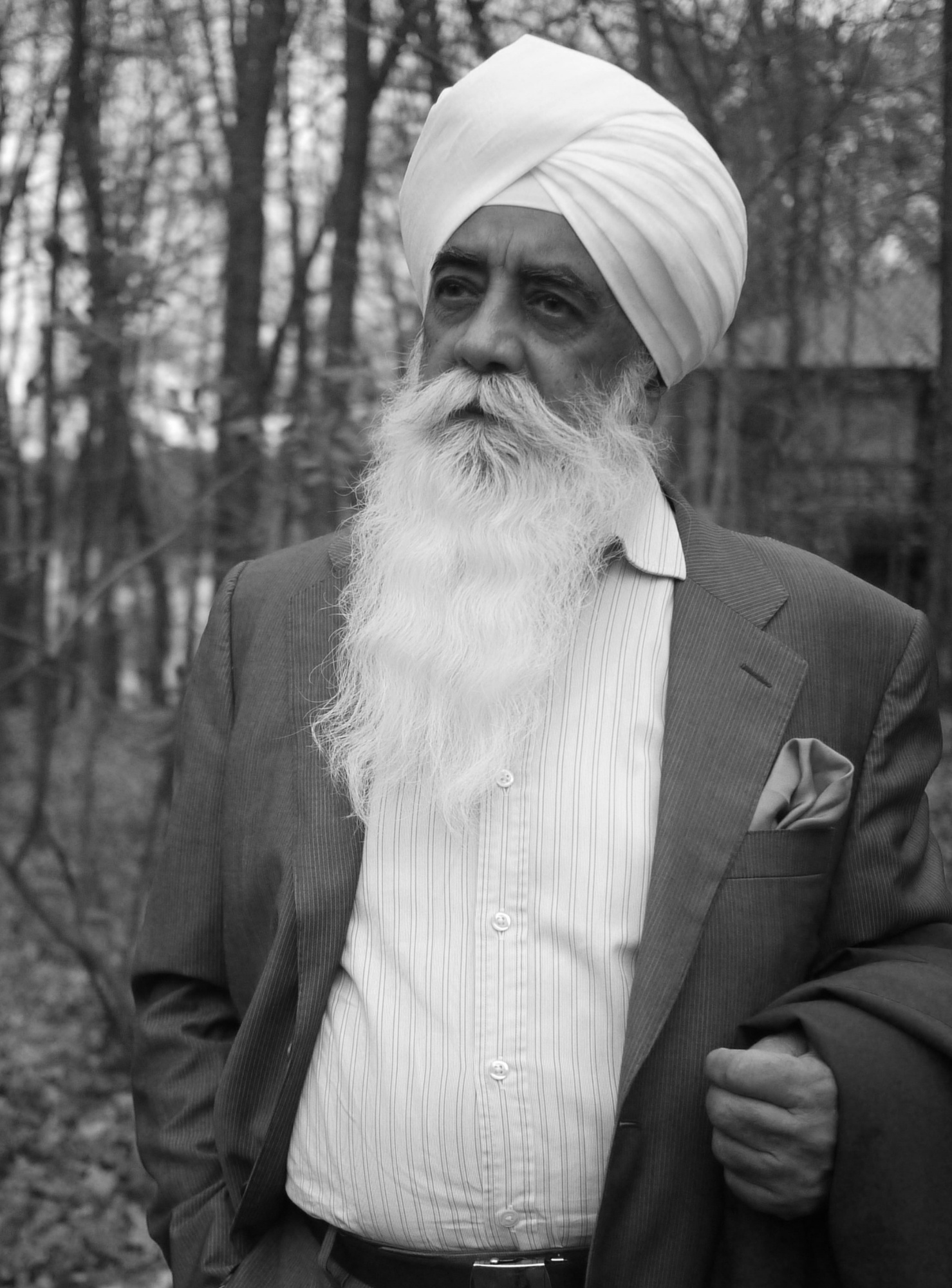 Bhai Sahib, Bhai (Dr) Mohinder Singh Ahluwalia OBE, KSG, Patron and Member: is the visionary behind Nishkam Schools. Bhai Sahib is the third in line of Sikh religious leaders of Guru Nanak Nishkam Sewak Jatha (GNNSJ), and since 1995, Chairman of the Nishkam Group of Charitable Organisations, active in religious practice and propagation; social regeneration; heritage conservation; and education, health and infrastructure development. He is passionate about empowering individuals and organisations with common religious values, through selfless service, education and exposure.Summary:
Recipient of official 'Bhai Sahib' title from the Jathedars (senior most leaders) of the five most sacred Sikh Takhats in India, for selfless service in faith propagation and heritage conservation.
Chair and Trustee of the proposed Museum of World's Religions UK (MWR UK) and Co-Convenor of the proposed International Charter for Forgiveness and Reconciliation.
One of fifty Co-Presidents and a Trustee of Religions for Peace (RfP) International. Also a member of the Religions for Peace International World Council.
A member of the Advisory Forum of the King Abdullah Bin Abdulaziz International Centre (KAICIID)
Trustee of St Ethelburga's Centre for Reconciliation and Peace
Member of the Inter Religious Platform for Article 18 (IPR18), which is an informal network of Religious Leaders, representatives and others committed to combatting religious persecution and advancing freedom of religion or belief, as defined by Article 18 of the UN Universal Declaration for Human Rights.
Recipient of the Papal Knighthood of St. Gregory the Great (KSG)
Recipient of the 2016 African Interfaith Harmony Award of the Year, United Religions Initiative-Africa
Three honorary doctorates from UK universities for interfaith and peacebuilding work.
Retired Civil and Structural Engineer with 27 years of practice across three continents in the fields of engineering, town planning and housing, appropriate local materials research and policy formulation.
Jaswinder Pal Singh Chandan, Member and GNNSJ Trustee: Jaswinder is passionate about raising the aspirations for young people from the West Midlands. Notably, he has supported fundraising activities with the King Edward's Schools Birmingham Trust. Since inception in the early 1970s, Jaswinder has been a member of GNNSJ initially taking on a management role in the subsidiary organisation 'Marg Sat Santokh,' a social enterprise to support local employment opportunities. Following this role, in 1992 he was appointed as a Trustee of GNNSJ, a position he has remained in till date. Alongside his position as Trustee, Jaswinder has served the Handsworth community in his successful 35-year career as a self-employed shopkeeper. Jaswinder brings management skills, commitment, and work ethic to supporting the Nishkam Schools Trust.
Mr Parminder Singh Jhutti, Member: Has been a central member of the GNNSJ since its origins in 1969, when he first came in contact with its founding members Sant Baba Puran Singh Ji and Bhai Sahib Norang Singh, with many of the original gatherings occurring in his own residence in Handsworth. He played a leading role in acquiring the current home of the GNNSJ in Soho Road Handsworth in 1977 and took on the role of both Sectary and Trustee in 1992.
He has been a business leader since 1974 when he opened his first company dealing in the watch industry. This fledgling company eventually grew to an intentional organisation both importing and exporting to many countries around the globe and becoming a top tier company within the UK.
In line with his own spiritual values and the core tenants of Sikhism; of service and a community lead approach, he was appointed as the Sectary and Director of MSS Ltd in 1992, an initiative started to provide employment for members of the community.
His continual passion for his faith and desire to give back to the community lead him to the role of member of the Nishkam School Trust in 2011, a role that he feels embodies not only his core values but that of his faith. He is very committed to providing the highest levels of education to children who will eventually become leaders within their own environments.
He has held the title of director of Nishkam Security since 2012, this institution was developed from the notion that all Sikhs have an obligation to protect those communities under their care.
He brings many skill sets to his roles and they all have their foundation is his spiritual beliefs system, through these roles he holds a commanding knowledge in business, finance, marketing, education and HR and brings a level of passion and desire to serve, learn and protect.
Sarah Evans, OBE, NST Chair of Trustees and Member: Sarah is a retired Principal of King Edwards VI High School for Girls, one of the top independent schools in the UK and was the school's strategic leader for 17 years with a remarkable track record of managing a large school. She is passionate about pupils receiving a broad, balanced, exemplary education which also allows them to develop their individual strengths, talents and passions. Sarah taught in education for almost forty years of which thirty years were in senior leadership roles. She has also been Co-chair of GSA/HMC Education/Academic Policy Committee, the Chair of ISCtip, Director of the Academy for Youth as well as Trustee on numerous community projects. Sarah now works as an educational consultant and has served as interim head at Elmhurst Ballet School.
Josef Boehle, NST Member: Dr Boehle has worked for international, interreligious organisations and participated in seminars and conferences in many parts of the world. He helped to organise major conferences and summits addressing inter-religious, inter-cultural and inter-civilisational issues, including a Symposium at UNESCO headquarters in Paris on Unity in Diversity: Ethical and Spiritual Visions for the World in November 2000 and the High-level Dialogue on Interreligious and Intercultural Understanding and Cooperation for Peace of the UN General Assembly in October 2007.
He is the Director of the Charter for Forgiveness and Reconciliation Project.
As part of his research he participated, for example, in the Millennium NGO Forum at the United Nations in May 2000; the Millennium World Peace Summit at the UN in August 2000; the Conference on Interfaith Cooperation for Peace in June 2005 at the UN; the High-level Dialogue on Interreligious and Intercultural Understanding and Cooperation for Peace of the UN General Assembly (2007); the first, second, fourth and fifth Alliance of Civilizations Forum in Madrid (2008), Istanbul (2009), Doha (2011) and Vienna (2013); the Universal Ethics Summit in South Korea in 2010, and in annual meetings of the Academic Council on the United Nations System (ACUNS).
Name
First Appointed
Current Term Start
Term End
Business and Pecuniary Interests 2023/2024
Meetings Attended 2022/2023

Bhai Sahib, Bhai (Dr) Mohinder Singh Ahluwalia OBE, KSG

Patron and Member

31/01/2011
31/01/2011
N/A

Guru Nanak Nishkam Education Trust -11 December 2002

The Guru Nanak Nishkam Sewak Jatha (Birmingham) UK

Marg Sat Santokh Manufacturers Limited - 19 July 1995

Nishkam Security Limited - 24 May 2006

1/1

Sarah H Evans

Chair of Trustees and Member

17/10/2023
10/10/2022
17/10/2024
Elmhurst Ballet School
1/1

Jaswinder Pal Singh Chandan

Member

31/01/2011
31/01/2011
N/A

The Guru Nanak Nishkam Sewak Jatha (Birmingham) UK

Marg Sat Santokh Manufacturers Limited - 1 March 1994

Nishkam Security Limited - 25 January 2012

1/1

Josef Boehle

Member

14/07/2021
14/07/2021
N/A
None
1/1

Parminder Singh Jhutti

Member

31/01/2011
31/01/2011
N/A

The Guru Nanak Nishkam Sewak Jatha (Birmingham) UK

Marg Sat Santokh Manufacturers Limited - 1 March 1994

Nishkam Security Limited - 25 January 2012

1/1