Facilities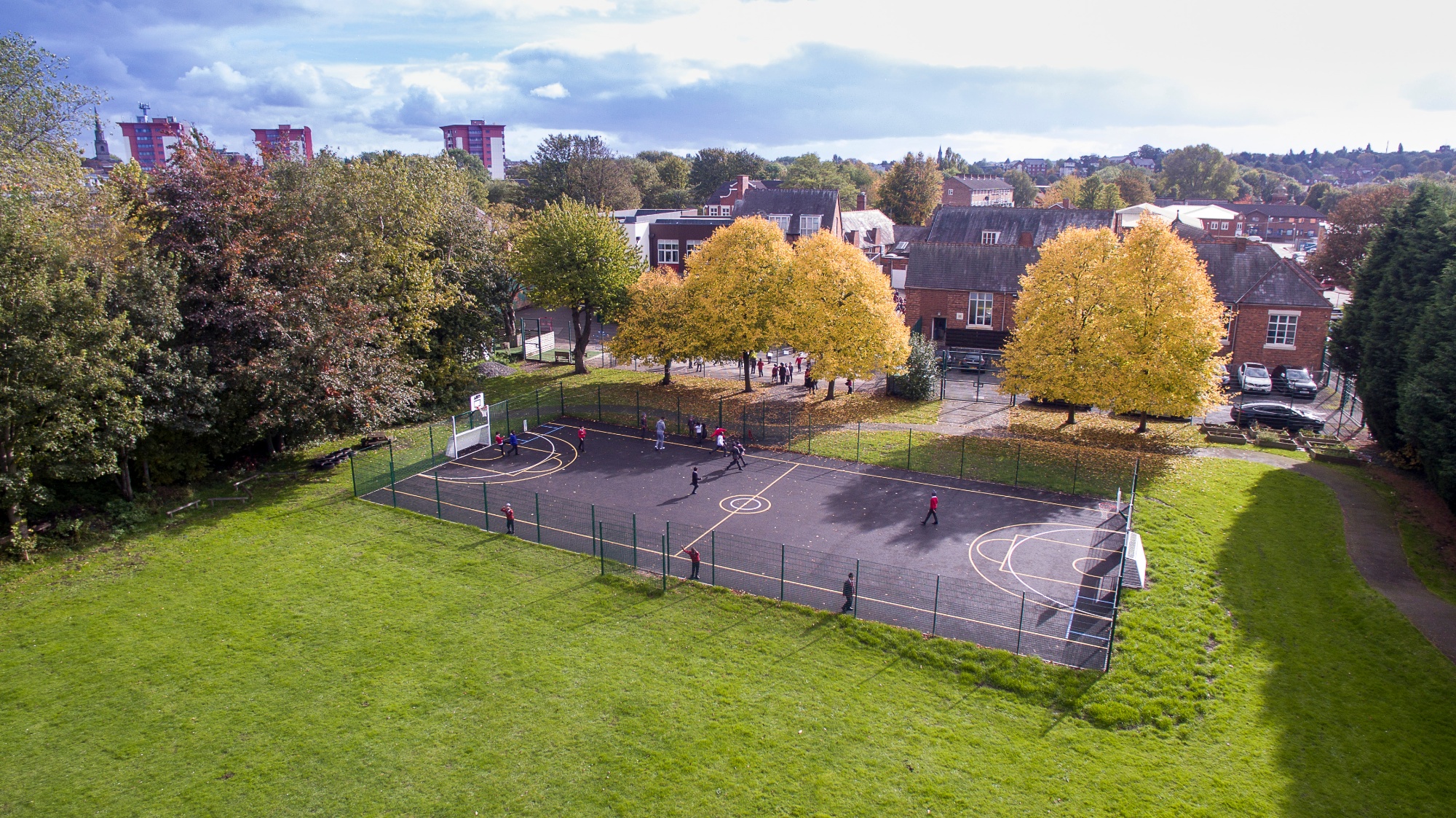 Our School is based just outside of the city centre in Wolverhampton. Once in the school, the serene and calm setting with lovely green space is far removed from all the hustle and bustle. The Victorian building is complimented tastefully with a modern extension which was completed in 2014.
The outside space has three playgrounds, a field and a forested area. Enhanced provision is promoted in children's outside learning, especially in early years where children spend much time outside, particularly on 'Muddy Monday's'! Children also are involved in growing and planting throughout the year. There is a covered area for early years which is a fantastic extension to the indoor classroom.
Our spiritual space located on the balcony is the perfect place to reflect, celebrate and commemorate events. It is a peaceful place which celebrates diversity and brings together our school community.
Our classrooms are light and airy providing the perfect place to learn. Each room as its own reading area which is readily used by our pupils. There are spaces for ICT and areas for interventions to support pupils in their learning.