Local Governing Board
| Name | Title |
| --- | --- |
| Soumya Suresh | Chair |
| Kamaljit Hayer | Governor |
| Manpreet Singh Sandhu | Governor |
| Prabhjot Singh Hunjan | Governor |
| Sarbjit Saini | Governor |
| Taran Singh Bansil | Vice Chair |
| Daisy Narrowmore | Staff Governor |
| Manjit Kaur Koretaine | Staff Governor |
| Hardeep Singh Bansal | Parent Governor |
| Tajinder Kaur Marwah | Governor |
| Sukhvinder Singh Rana | Parent Governor |
| Harmander Singh Dhanjal | Headteacher |
Soumya Suresh (Chair)
Soumya has a decade long experience in the not-for-profit education sector working in different areas including teaching, teacher training, teacher recruitment and curriculum design across rural and urban contexts in India and UK. She is passionate about ending educational inequity and the use of evidence-informed practices to maximise the impact of teaching and improve learning. She has also completed Masters in Educational Leadership from the University of Manchester and holds an MBA (Finance) from Symbiosis International University, India.
Kamaljit Hayer (Governor)
Kamaljit is an IT Consultant and a Company Director. The business provides testing services to a range of industries. She has previously worked for companies such as Capita, Royal Air Force and HMRC to name a few. She brings business and management experience from her 20-year career in IT.
She recently became a mother to twins which has been her greatest achievement and blessing.
Kamaljit is prepared to ask difficult questions to ensure children achieve the most they can from their time at school. Kamaljit believes that education will take children far in their lives. The importance of education has always been a forefront in our household with our parents instilling this quality into us from a very young age.
She hopes to support Nishkam and the students in any way she can to help them achieve their maximum potential.
Manpreet Singh Sandhu (Governor)
Manpreet is a finance analyst for an international insurance company. He has previously worked for large sector companies such as Fruit of The Loom. With 12 years of experience working in finance, IT and accounting Manpreet understands the importance of effective governance and how this can make a difference to any organisation.

Manpreet is passionate for the school to fulfil its capabilities to enable all children to achieve all of their potential. He has a firm belief the schools values instil in children a unique foundation for a successful future. He lives in a family comprising of three generations and has two of his children attend Nishkam Schools.

Manpreet said "I am prepared to ask the difficult questions and scrutinise the processes where necessary to lead our children towards the best outcomes. I strongly believe values play a significant role in everyday life through family and faith. As a consequence, I see the great benefits these bring and the influence they have on my own children."
Sarbjit Saini (Governor)
Sarbjit has been working as a local GP across different areas in Wolverhampton for more than 10 years. She developed a passion for teaching whilst training to be a GP. After qualifying as a GP she went on to become a Training Programme Director in GP education, working across the Black Country and attained a Postgraduate certificate in medical education. She has a keen interest in understanding the reasons behind differential attainment and how this can impact on a child's ability to reach their maximum potential. She is also passionate about supporting children and adults with neurodiversity. Her greatest challenge to date has been becoming a parent and she understands first hand the anxieties and hopes that come with such a great responsibility. Her motivation to become a Governor at Nishkam has come from seeing the approach taken through the use of a curriculum based on core faith values. She hopes that by using her skills and knowledge she can help support as well as challenge, the school educational team so as to ensure that each and every child has the opportunity and resources needed to reach their maximum potential.
Taran Singh Bansil (Governor)
Taran is a company director with extensive experience in the financial services industry, particularly in the areas of foreign currency and international payment services for global corporations.
Prior to his current role, he has held positions at notable institutions including Western Union Business Solutions and one of Canada's foremost currency brokerages, Firma FX.
Taran's vast knowledge and expertise in the field are evident through his impressive 18-year career in the financial services industry.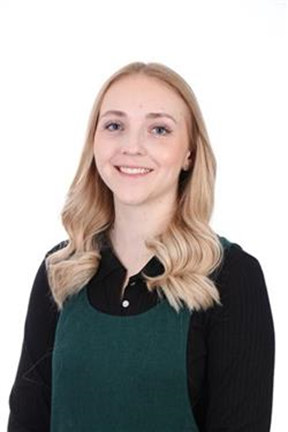 Daisy Narrowmore (Staff Governor)
Daisy became a class teacher at Nishkam Primary School Wolverhampton when she qualified in 2021. She has always had a passion for education and ensuring that children receive the best offer possible, particularly in the formative years of their lives.
Daisy completed an Undergraduate Degree in Education at the University of Birmingham studying topics such as Child Psychology, History of Education, Global Issues in Education, Law and Social Policy and Young People and Social Change. From this, she went on to complete her Postgraduate Diploma in Education at the same university to receive qualified teacher status. Her second school placement was at Nishkam Wolverhampton where she was inspired by the school ethos, virtues and ensuring children have a well-rounded, meaningful and impactful education no matter their barriers to learning.
Before teaching at Nishkam, Daisy spent time volunteering abroad in Fiji and The Gambia. She continues to raise money for the charity 'Project Gambia' and participates in shows with her dance school that raise money for a variety of charities. She previously spent time as an extra-curricular Dance Teacher to gain experience in education and continue her passion for the creative performing arts. Daisy looks forward to supporting the Governors at Nishkam Wolverhampton and providing an insight into the daily practices of the school.
Manjit Kaur Koretaine (Staff Governor)
Manjit has worked within the education sector for 10 years, and has gravitated towards early years in this time. Helping children to reach their full potential and furthering their abilities is what motivates Manjit to wake up and inspire her pupils.
Manjit has 5 children of her own, which has only developed her passion for nurturing those in her care, by encapsulating the Nishkam virtues and faith elements. This also extends outside the classroom, when she engages the pupils in extracurricular activities such as Arts, craft
and
Punjabi classes.
Manjit would love to support the Nishkam Trust further, in any way that she can.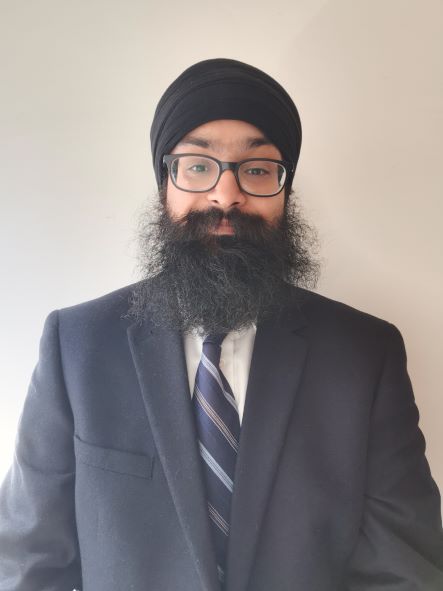 Hardeep Singh Bansal (Parent Governor)
Hardeep is an experienced IT Consultant with expertise in Service Architecture and full lifecycle Service provision. He has 20 years commercial experience at a leading global IT Services and Business Consulting firm where he also volunteers as Black and Minority Ethnic (BAME) network co-chair and actively participates in social enterprises related to Diversity, Equity and Inclusion (DEI), including as a representative for 'Faith Friendly Workplace', and to inspire future generations into the field with Science, Technology, Engineering, Mathematics (STEM) initiatives.
He has experience as a parent across the Nishkam Nursery and Primary schools in Birmingham and Wolverhampton, and was inspired by a colleague at work to take on the responsibility he currently holds as SEND link Parent Governor role at Nishkam Wolverhampton.
A Handsworth Grammar School old boy, Hardeep has deep links with the area, which he maintains as an active volunteer of Nishkam Sikh Welfare and Awareness Team (SWAT) Birmingham, where he regularly helps cook for the vulnerable in our society.
Hardeep has witnessed first hand the pivotal impact in social regeneration that the Nishkam trust has had on diverse communities local to him, and closer to home the universal multi-faith virtues and values instilled in his children and their peers through their education at school.
Sukhvinder Singh Rana (Parent Governor)
Sukhvinder is a proud parent of one child who still attends Nishkam Primary School Wolverhampton. He is honoured to have been elected as a parent governor and has been serving the school community in this capacity for just over 3 years.
Sukhvinder has a background in finance, in both a FE and HE education setting spanning over 20 years. He has always been passionate about education and believes that every child should have access to quality education. He believes that it is important to be involved in the educational journey of his children and is thrilled to be able to contribute to the school in a more meaningful way as a parent governor. He brings a wealth of experience with him, coming from working in various education settings to the role, and is committed to using those skills and knowledge to support the school in achieving its goals. He believes that parent-school partnerships are critical to student success.
Sukhvinder is committed to working closely with the school staff, other governors, and the wider school community to ensure that the school continues to provide a supportive and inclusive environment where all students can thrive. He believes that by working together, we can create a positive learning experience for all students and help them reach their full potential.
Prabhjit Singh Hunjan (Governor)
Awaiting content
Tajinder Kaur Marwah (Governor)
Awaiting content