Schools of Virtue and Gratitude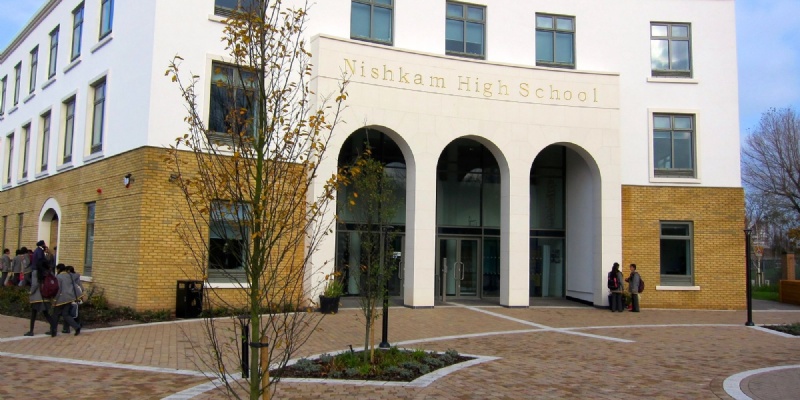 Please enter an introduction for your news story here.
Teachers as role-models found to be central to good character education – report
A new study of Birmingham schools that champion character education highlights the key function of staff as character educators and role models
Pupils exhibited heightened moral awareness and prioritised moral virtues over performance virtues
Secondary school students scored higher in moral reasoning tests than the national average.
Staff acting as role models and positive teacher-pupil relationships are key for schools that place character education at the heart of their vision, according to a new study by the Jubilee Centre for Character and Virtues at the University of Birmingham.
The research reveals the importance of staff viewing themselves as character educators, aiding the development of a shared "virtue literacy" among students at primary and secondary level.
The study also found pupils at the University of Birmingham School and the City's Nishkam High School displayed higher levels of moral reasoning compared with a national survey of more than 10,000 pupils. On average, pupils across these schools displayed over 50% agreement with an expert panel in responding to moral dilemmas as opposed to 43% nationally. The research assessed the pupils' ability to reason autonomously, suggesting school activities that encourage independent critical thinking and reflection help with moral decision-making.
The Jubilee Centre's Schools of Virtue report, published today, also highlights how personal qualities with a strong moral dimension, such as honesty, respect and gratitude, are more likely to be selected as being important to students when compared with other qualities.
The report coincides with widespread interest in the promotion of character education in schools. The development of character has been identified as one of 12 strategic priorities in the Department for Education's Strategy 2015-2020.
The new study focused on three Birmingham schools – two secondary and one primary – that place character at the heart of their ethos. Researchers explored the perceptions of teaching staff and pupils using a combination of interviews and a survey of pupils.
In the report's Foreword, Gary Lewis, Chair of the Association for Character Education, echoes the report's findings on the importance of a whole-school approach to character education so that it permeates "all aspects of the school community, including the curriculum."
Lewis says: "Employers are now making it abundantly clear that successful applicants for jobs need much more than a string of examination results. They want individuals who are able to work collaboratively in teams, to show leadership and initiative when necessary, and perhaps most importantly, they want employees who are able to interact confidently, politely and with emotional intelligence. These requirements sum up the aims of character education in a nutshell."
The report found pupil engagement was enhanced by both staff commitment to character development and the careful planning of the academic and non-academic curriculum.
END
Notes to editors
Schools of Virtue is co-authored by Dr. Tom Harrison, Director of Education at the University of Birmingham's Jubilee Centre for Character and Virtues. The full report can be viewed here: XXX
For media enquiries regarding the Jubilee Centre for Character and Virtues and for interview requests please contact:
Mat Butcher
Communications and Web Officer, Jubilee Centre for Character and Virtues
+44 (0)121 414 4846
Aidan Thompson
Centre Manager, Jubilee Centre for Character and Virtues
0121 414 3602
Becky Hume
Communications Manager (Social Sciences and the Arts), University of Birmingham
+44 (0)121 414 9041
Out of hours, please call +44 (0)7789 921165 or email pressoffice@contacts.bham.ac.uk.
About the Jubilee Centre
The Jubilee Centre for Character and Virtues is a world-leader in rigorous academic research into character education. The Centre was founded in 2012 by Professor James Arthur.
Based at the University of Birmingham, it has a dedicated team of 30 academics, who specialise in a range of disciplines: philosophy, psychology, education, theology and sociology.
The Jubilee Centre operates on the basis that teaching good character, which can be demonstrated through moral virtues such as honesty, self-control, fairness, and respect, is possible and practicable. It is about equipping children and adults with the ability to make the right decisions.
The Centre works in partnership with schools and national professional bodies on a range of projects that contribute to a renewal of character and values in individuals and in society.
The University of Birmingham was named The Times and The Sunday Times University of the Year 2013/14.