Travelling to school
Accessibility
On arrival at the school, visitors should park in the designated parking area that is clearly signed. Within that venue, and closest to the school, are three disabled parking bays.
Inside the new school building there are two disabled toilets on each of the three floors that are clearly signed. There is also lift access to both the first and second floors.
There is a further disabled toilet in the Sports Hall building.
Private Bus
Please contact the school office for further information.
COACH TIMETABLE 1st Sep 2020 - JULY 2021

RUN

NS COACH SERVICE

STOP

PICK UP LOCATION

PICK UP TIME

DROP OFF TIME

N1-1

Guru Nanak Gurdwara Sahib, West Bromwich Street, Walsall, WS1 4DB

7:05am

4:44pm

N2-2

Premier Inn, 144 High Street, West Bromwich, B70 6JJ

7:20am

4:29pm

N2-1

Spon Lane Mandir

7:25am

4:24pm

N2-3

Baba Sang Ji Gurdwara, 2 High Street, Smethwick, B66 1DX

7:33am

4:16pm

N2-4

Blue Gates Hotel, 100 High Street, Smethwick, B66 1AA

7:35am

4:14pm

N2-5

The Red Cow, 296 High Street, Smethwick, B66 3NL

7:40am

4:09pm

N2-6

The Seven Stars Pub, 39 Cape Hill, Smethwick, B66 4SF

7:43am

4:02pm

N2-7

McDonalds, Grove Lane, Smethwick, B66 2SF

7:45am

4:00pm

N1-7

Two stops on Rookery Road - Including the Bebe Nanaki Ji Gurdwara, Handsowrth, B21 8DN

7:55am

3:50pm

N1-8

Crossing of Sandwell Road & Holyhead Road, Handsworth

8:00am

3:45pm

N1-9

Baba Deep Singh Gurdwara, Holyhead Road, Handsworth, Birmingham, B21 0NA

8:05am

3:40pm

END

NISHKAM HIGH SCHOOL, Great King Street North, Birmingham, West Midlands, B19 2LF

8:20am

3:25pm
Parking Guidelines
Please help us to keep your children safe, improve the local environment and build strong community relations by following these simple guidelines.
Please also be aware that inconsiderate parking often leads to telephone, email or face-to-face complaints from local residents. Time spent on dealing with complaints is time taken away from your child's children's education.
| | |
| --- | --- |
| Please do… | Please do not… |
| your utmost to use public transport or come to school on foot | block residents' driveways |
| your utmost to share cars | park in the drop off (layby outside the front of school) |
| Drop off in the car park or on Farm Street | make three point turns in the road unless essential |
| be courteous to local residents at all times | Require your child to cross Great King Street North to reach your car |
In order for us to achieve all that we hope to achieve, it is vital for staff, pupils and parents alike to uphold the Nishkam virtues, so as part of your daily travel arrangements, we would ask you to consider the following virtues:
Courtesy Kindness Respect Self-discipline Selflessness Tact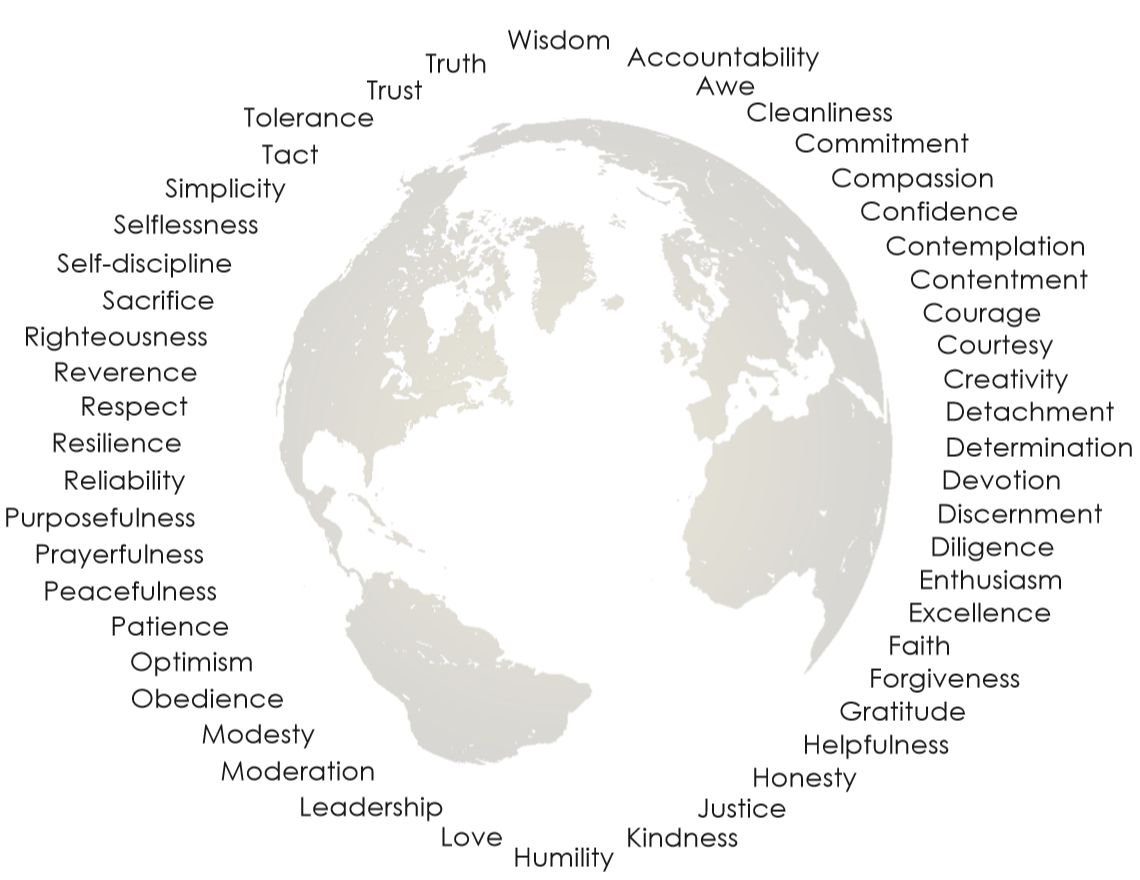 ​​​​Nishkam Virtues Guide