Inspection and Ofsted reports
Birmingham's newest High School is rated as
"Outstanding"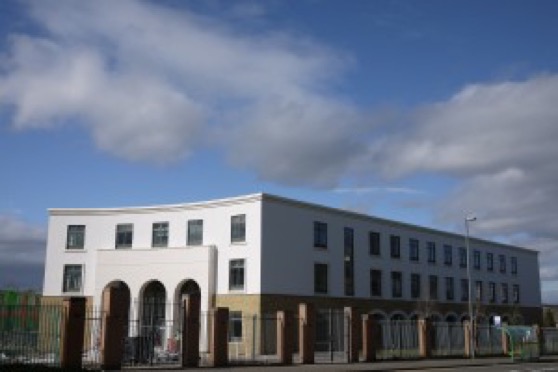 Pupils, staff and the community at The Nishkam High School are celebrating after a recent inspection by Ofsted hailed the school as 'outstanding'.
The inspectors praised the school's high quality teaching and the exceptional progress being made by all students.
The Ofsted inspectors report Nishkam High School is 'outstanding' in every judgement criteria. Pupil achievement, quality of teaching, pupil behaviour and safety, and leadership and management were all graded as exceptional. The sixth form is also highlighted as being outstanding with progress described as exceptional. Support for more-able students came in for special praise; inspectors described it as having a 'profound effect on progress'.
Nishkam High School opened in September 2012 as a multi-faith Sikh ethos school. It is one of the first free schools in the West Midlands to be judged as 'outstanding' by Ofsted, in every area, under the new more rigorous inspection framework. This is a commendable achievement, considering only a small percentage of schools in the country are expected to achieve 'outstanding' judgement.
The full report can be found here.
Key findings if the Ofsted included the following:
The achievement of pupils is outstanding
Achievement is outstanding, students make rapid and sustained progress across subjects and achieve exceptionally well, particularly in English and in mathematics.
More-able students are given opportunities to develop other skills such as in coaching other students. This had a profound effect on the progress of both partners. One more-able student explained that she had to make sure she knew how to score maximum marks for the question before she started to explain it to anyone else.
Achievement in the sixth form is good and is improving. AS level results in 2013 indicated exceptional performances in physics, mathematics and chemistry.
Students' oracy skills are developed very well through lessons in public speaking and debating. Students were able to demonstrate this to a high standard in the recent 'BBC News School Reports'.
Students' spiritual, moral, social and cultural development is promoted outstandingly well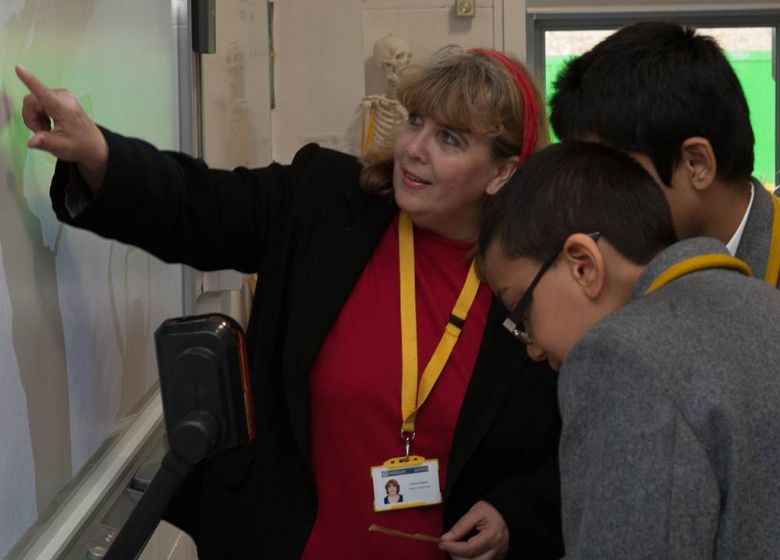 Quality of teaching
Teachers have good subject knowledge, this is having a positive impact on students' learning.
Teachers have high expectations of students' achievement, students respond well to this challenge and work hard to improve.
Teachers' marking is outstanding. Students' written work is marked frequently and diligently.
Nearly all of the teaching is consistently good or outstanding.
Behaviour and safety of pupils
The behaviour of students is outstanding due to the strong faith-inspired and values-based education. This is built around the Sikh principle of being Nishkam or "selfless"
Students are taught to develop honesty as one of these values supported through the 'unsupervised' honesty tuck shop, which relies on students paying for what they have taken.
Behaviour is exceptional. Students show respect for everyone they meet, irrespective of beliefs or culture, in this multi-faith school community.
All eat together and chat sociably in a calm and caring environment which encourages the development of social skills.
Students and teachers worship and dine together as a 'family'. Sixth form students serve the food to Years 7 and 8.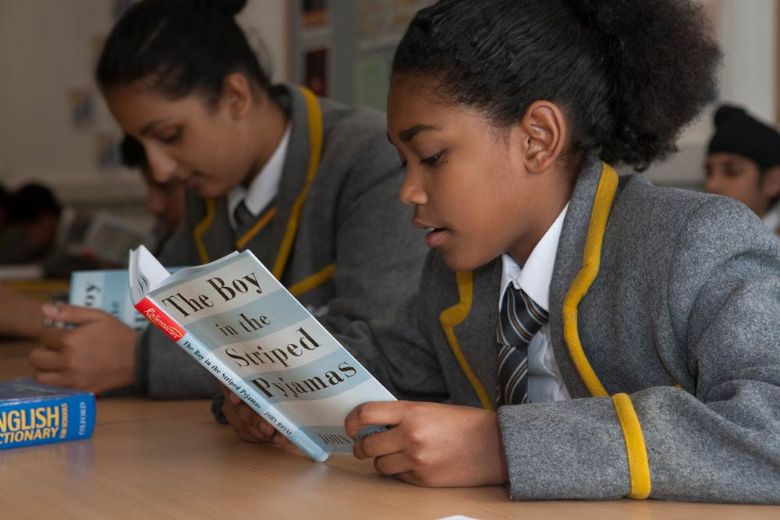 The leadership and management

School leaders, including governors and trustees, are an inspiration to all and consistently model the school motto, 'Be humble to be wise'.
The way in which school leaders develop a culture of serving others without expectation of reward or recognition is an inspiration to all who visit the school.
Staff, parents and students are extremely proud of their school and speak highly of the work of the senior leaders in improving the school.
School leaders have secured a strong reputation for the school in the community and the school has been over-subscribed since it opened.
Please find the full Ofsted report below:

Section 48 Report
"A Section 48 inspection provides an evaluation of the distinctiveness and effectiveness of a school for its governing body, the school itself, the Designated Religious Body and the wider public. It also ensures that the school meets the requirements of Section 48 of the Education Act 2005 for schools that have a religious character".