Local Governing Board
| Name | Title |
| --- | --- |
| Bahader Singh Panesar | Chair |
| Dr Harshinder Kaur Malhi | Vice Chair |
| Davinder Singh Ahluwalia | Governor |
| Gurvinder Singh Bahra | Governor |
| Ishwinder Kaur Mahon | Governor |
| Po Hei Cheng | Governor |
| Laura Younger | Governor |
| Amy Della-Valle | Staff Governor |
| William Milligan | Staff Governor |
| Asim Rahman | Parent Governor |
| Mandeep Gill | Parent Governor |
| Sukhi Rai | Headteacher (Primary Phase) |
| Gerard Dineen | Headteacher (Secondary Phase) |
Bahader Singh Panesar (Chair)
Bahader is a senior partner at Weybridge Dental Practice, which is committed to both the highest levels of clinical, evidence based care and post graduate education. He holds an MSc in restorative dental practice from the Eastman Dental Institute, UCL.
Has a special interest in microscope enhanced biomimetic dentistry. Bahader is a post graduate trainer for Kent, Surrey and Sussex deanery. He has a passion for education at all levels and believes the Nishkam values led approach to education will help repair a concerning void in todays society and is dedicated to his role as Governor and helping children explore, develop and excel both academically and in sports.
Dr. Harshinder Kaur Malhi (Vice Chair)
Assistant Head teacher at a co-educational comprehensive School (11-18) with a Doctorate in Education. Teacher of Geography and Work Related Learning Co-ordinator.
Specialist in School industry links, FE, HE and external agencies. Deputy teacher for Child Protection matters and pastoral care.
Experienced in whole school self-evaluation, monitoring pupil progress for whole year groups and developing effective intervention strategies.
Experienced in management of middle leaders, overall House Co-ordination for pupils and transition process from KS2 to KS3, KS4 and KS5.
Davinder Singh Ahluwalia (Governor)
Davinder is Director and Chief Financial Officer at Steria Ltd – a company delivering end to end IT enabled business services both in private and public sectors. He is a Chartered Accountant (ex-PWC) with responsibility for all finance and corporate functions including legal and commercial departments. Davinder is a passionate believer in adding value to the business and a board sponsor for various business and operational initiatives and is a member of the Institute of Directors and a former Trustee for a number of pension funds.
Gurvinder Singh Bahra (Governor)
Gurvinder is a Finance Director at Zscaler, a company which provides the technology and expertise to guide and secure organisations on their digital transformation journeys. His focus in working across many corporate companies has been in leading business and financial planning, Gurvinder also holds a BA (Hons) from Kingston University and is a qualified Accountant (FCCA).
Ishwinder Kaur Mahon (Governor)
Ish has extensive experience working with children as a counsellor in a number of settings including schools, social services, youth services and school inclusion projects. She is a psychotherapist and worked both in primary and secondary settings as well as community charities and social services whilst complete her MA in Child, Adolescent and Family Psychotherapy. She has served as an active volunteer for the Nishkam Community and supported the Trust during the pre-opening phase of the schools. she has a strong background in governance and experience of working with SEND and vulnerable pupils.
Amy Della-Valle (Staff Governor)
After graduating with a Bachelor of Science in Pyschology, Amy began working at a Multi Academy Trust in North London focusing on systematic improvement of behaviour, attendance and inclusion. She is experienced in working with vulnerable and SEND children and young people, as well as working in positions of leadership to drive positive organisational change.
Amy joined Nishkam School West London in 2022 as the School Business Manager. In this role, she supports the head teachers to ensure the smooth and successful running of the school.
William Milligan (Staff Governor)
William has been an English teacher for twenty years and has experience of a wide range of roles in a variety of schools. He learned his trade in the North of England before spending time abroad, taking on leadership roles in all-through International schools in Kazakhstan, Hong Kong and the USA before returning to West London to re-engage with the English system. He spent most of his career at a local secondary school in Isleworth before being appointed to Nishkam School West London in August 2021. He is currently the Assistant Head Teacher responsible for Teaching and Learning and is also the Curriculum Leader for English at the school.
Asim Rahman (Parent Governor)
Asim Rahman is a Senior Director and Fund Manager responsible for European Assets at a Sovereign Wealth Fund in London. Asim has worked as a Fund Manager for a number of institutional asset managers and also worked in Investment Banking for a number of years. Asim has an MA in Economics from Cambridge University and is a CFA Charterholder (Chartered Financial Analyst).
Po Hei Cheng (Governor)
Awaiting content
Laura Younger (Governor)
Awaiting content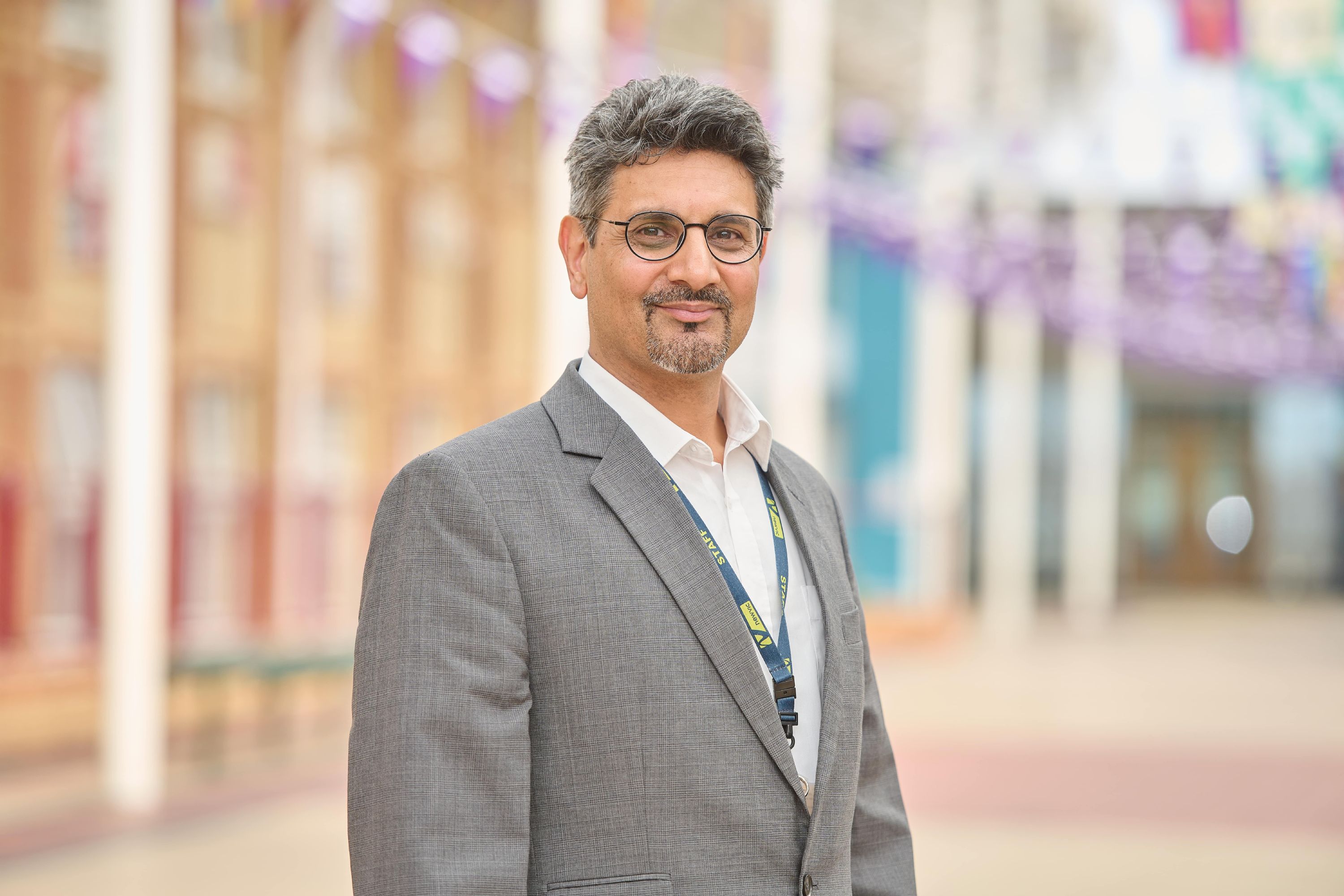 Mandeep Gill (Parent Governor)
Mandeep has a resolute belief in, and life commitment to, helping people raise and achieve higher aspirations. He is a Fellow Chartered Certified Accountant, who in 2000 transitioned into teaching, and managing support and curriculum in FE. In 2010 Mandeep became Vice Principal, Transforming Learning, of a Sixth Form College in London, responsible for teaching, learning and quality. In 2013 the College was awarded 'Outstanding' by Ofsted.
In 2016 he became Vice Principal of a GFE College in Suffolk. The College had received two consecutive 'Requires Improvement' from Ofsted. In 2018 Ofsted awarded the college 'Good' across the board.
In 2018 Mandeep was very proud and humbled when he was offered the role of Principal and Chief Executive of Newham Sixth Form College. Since taking on this role, Mandeep has raised student numbers by 20%, raised achievement rates by over 4%, and taken the College out of FEC and ESFA intervention. In 2019 Ofsted awarded the college a 'Good' overall with one 'Outstanding'.